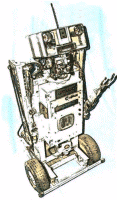 In the process of converting Cyman Made Simple from a Word Document.
This project was from the late 80's early 90's (before internet forums) and some of the electronics may be dated.

My appreciation to my lovely wife Linda for help in the editing,  assisting me with format, dangling participles, and other writing skills I don't understand.